About Us
HREC is a project of the Canadian Institute of Ukrainian Studies (CIUS) of the University of Alberta, established through a gift of The Temerty Foundation. The HREC mandate is carried out by staff in a Toronto office, CIUS staff in Edmonton, and researchers in Ukraine. HREC also engages educators, scholars and institutions in the West and Ukraine.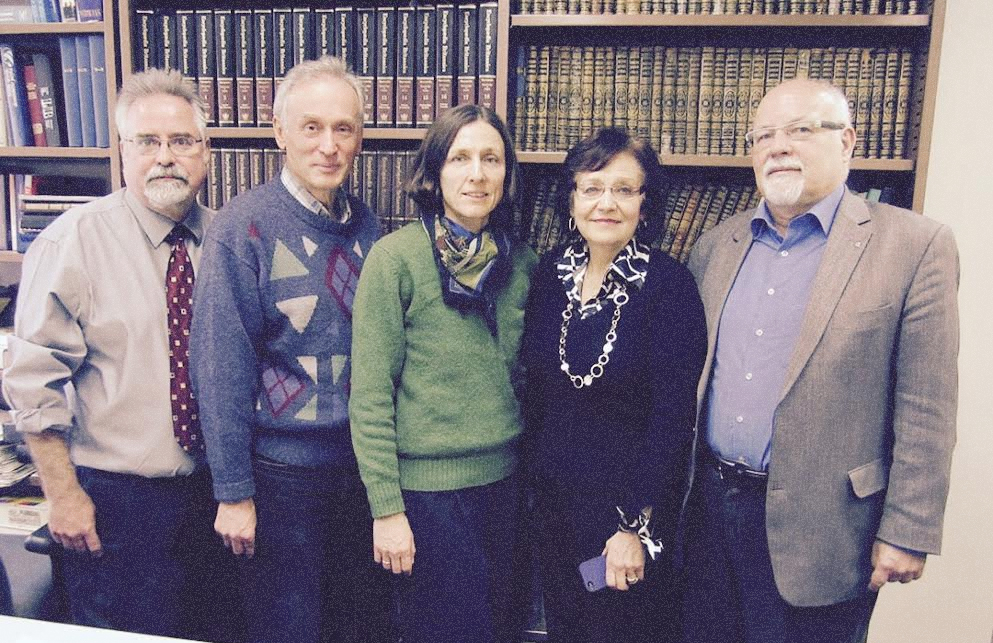 Activities of the HREC Education Component (headed by Valentina Kuryliw) are focused on inclusion of the Holodomor in schools, curricula, and other educational venues and development of instructional materials and training programs.
Activities of the Research Component (headed by Dr. Bohdan Klid) include support of new research, coordination of projects in Ukraine, and translation and publication of key articles.
Executive Director Marta Baziuk is responsible for overall HREC management and coordination between the Research and Education components.
HREC is overseen by an Executive Committee comprised of CIUS unit directors and an Advisory Committee that includes Paul Robert Magocsi, University of Toronto; Alexander Motyl, Rutgers University; Norman Naimark, Stanford University; Serhii Plokhii, Harvard University; Mark von Hagen, Arizona State University as well as Denis Hlynka and Orest Cap, University of Manitoba; Mark Melnyk, York Region District School Board; Boris Radyo, Edmonton Catholic School District.
The Toronto office is housed at the Ukrainian Canadian Research and Documentation Centre (UCRDC).
Contact Information
Marta Baziuk
Executive Director
(416) 923-4732
hrec@ualberta.ca
Bohdan Klid
Director, Research and Publications
Valentina Kuryliw
Director of Education